We help to stay with our work for "Diamani Kouta – new generation
We are a NGO and non-profit organization for self-help projects in Kafountine / Senegal
"Diamani Kouta – New Generation" was founded by Eva Mück in January 2015 as a partner association of "African Spirit-Rhythm for Life" Salzburg
Chairman of the association and local contact person is Mamakeh Bodian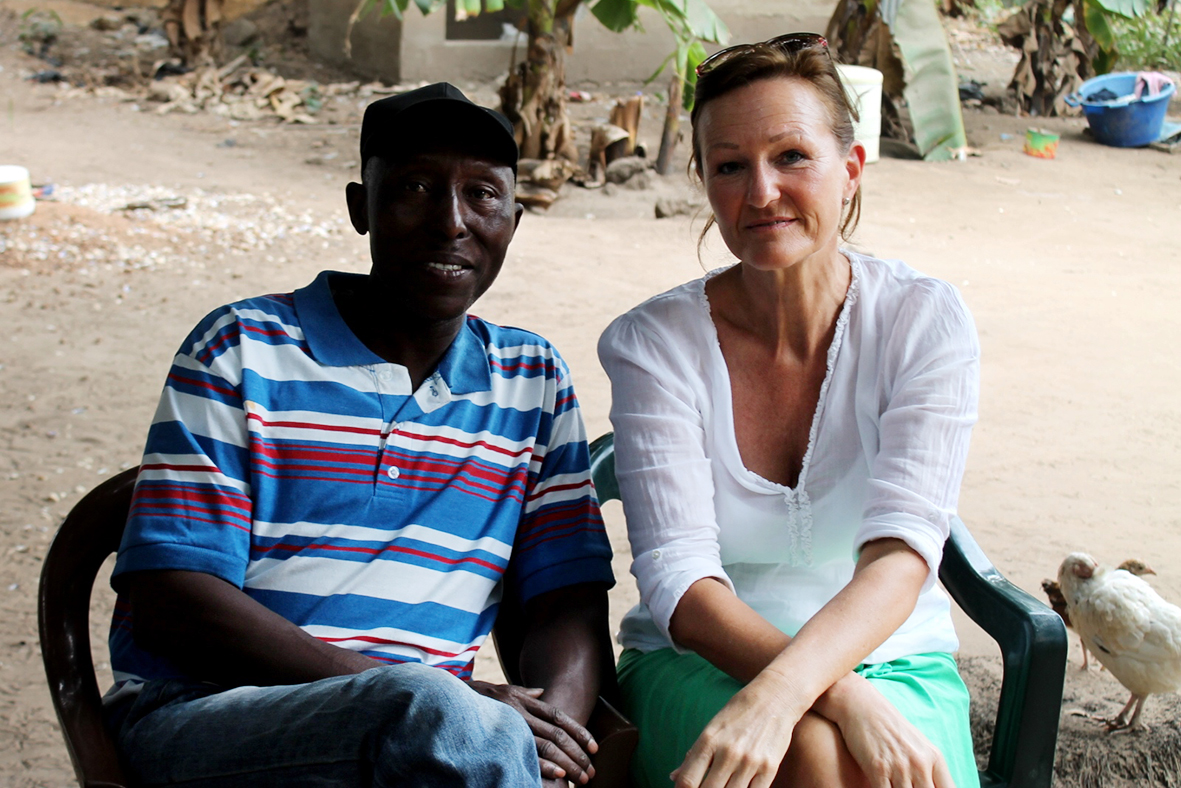 With our self-help projects in Kafountine, in the south of Senegal, we aim to create sustainable jobs and offer the youth an alternative to emigration. Through creating jobs and prospects as well as supporting families to meet their basic needs, we want to encourage many, especially the youth, to stay in their homeland. We want to create a community for the younger generation, empower women and support the development of children. All projects aim to promote self-sufficiency in basic food stuffs as well as social and medical care. Our projects in the areas of job creation, education, vocational training, health care, clean drinking water, nutrition, waste disposal and culture should be implemented as soon as possible. The goals are to work independently and to become self-financing.
85% of villagers, like day laborers, depend on low-paid casual jobs. Craft skills are acquired through "learning by doing". The income for many is less than about € 1 per day, which is why women are often used in agriculture or on the paddy field only for the daily requirements of food such as rice or vegetables or fruit for the family work.
The association "Diamani Kouta – New Generation" in Kafountine , led by Mamakeh Bodian, and its founding association "African Spirit-Rhythm for Life" in Salzburg, together with the locals in Kafountine provides sustainable support that promotes self-reliance and develop model development initiatives. As far as possible, the projects will be supported by Mayor Nfansu Victor Diatta primarily in administrative matters. Traditional crafts such as in the construction of the fishing boat made of wood, the making of the network, the construction of the club house, the well, etc. is practiced by locals. This will strengthen the locals in their quest for independence.
After only two years, our projects "Boat to Stay" and the village pharmacy with Dr. med. Bassin have already reached their project goals. They are successful as they are entirely self-financing, and it is possible to further develop these projects.

Kafountine is a village with about 23,000 inhabitants and is located in the beautiful landscape Casamance. Untouched by mass tourism, the picture of a life in untouched nature offers itself. Only at second glance does one recognize the oppressive poverty. High unemployment makes young people in particular vulnerable to a deceptive future in the capital Dakar or in Europe. On the other hand, all our projects turn. We see the future of this youth in their home country. There are enough resources that can be used by the locals with our help. That is why we are involved with our project in Kafountine and want to be an example.
So far, we do everything on a voluntary base, without administrative and personnel costs and will continue to do so in the future. For financial support from the Development Advisory Council of the Salzburg Provincial Government and the Lions Clubs Hohensalzburg (leading club and main sponsor), LC Salzburg, LC Laufen, LC Amadé, LC Seekirchen and the private sponsors, we are very grateful and guarantee that every Euro 1:1 is used effectively in the sense of further development.
The income from our projects is also a livelihood for all our employees and their families. Reserves are used to make repairs to machinery, medicines, help with hospital stays or repairs after water damage from the rainy season, etc. Part of the money is always spent on the further development of subsequent projects.
Let's help to stay!

Yours Eva Mück and Mamakeh Bodian
in the name of "Diamani Kouta – New Generation" in Kafountine